Student success is at the center of everything we do in the Herbert College of Agriculture. We strive to empower, support, engage, educate, and connect our students through inclusive and holistic efforts.
How Advising Works in Herbert
Advising in Herbert is based upon a hybridized advising model that blends faculty mentoring and professional academic advising. Most departments in Herbert have a student success advisor and will also have faculty mentors. In those departments that do not have a student success advisor, the student will be assigned a faculty advisor.
Who is my Advisor?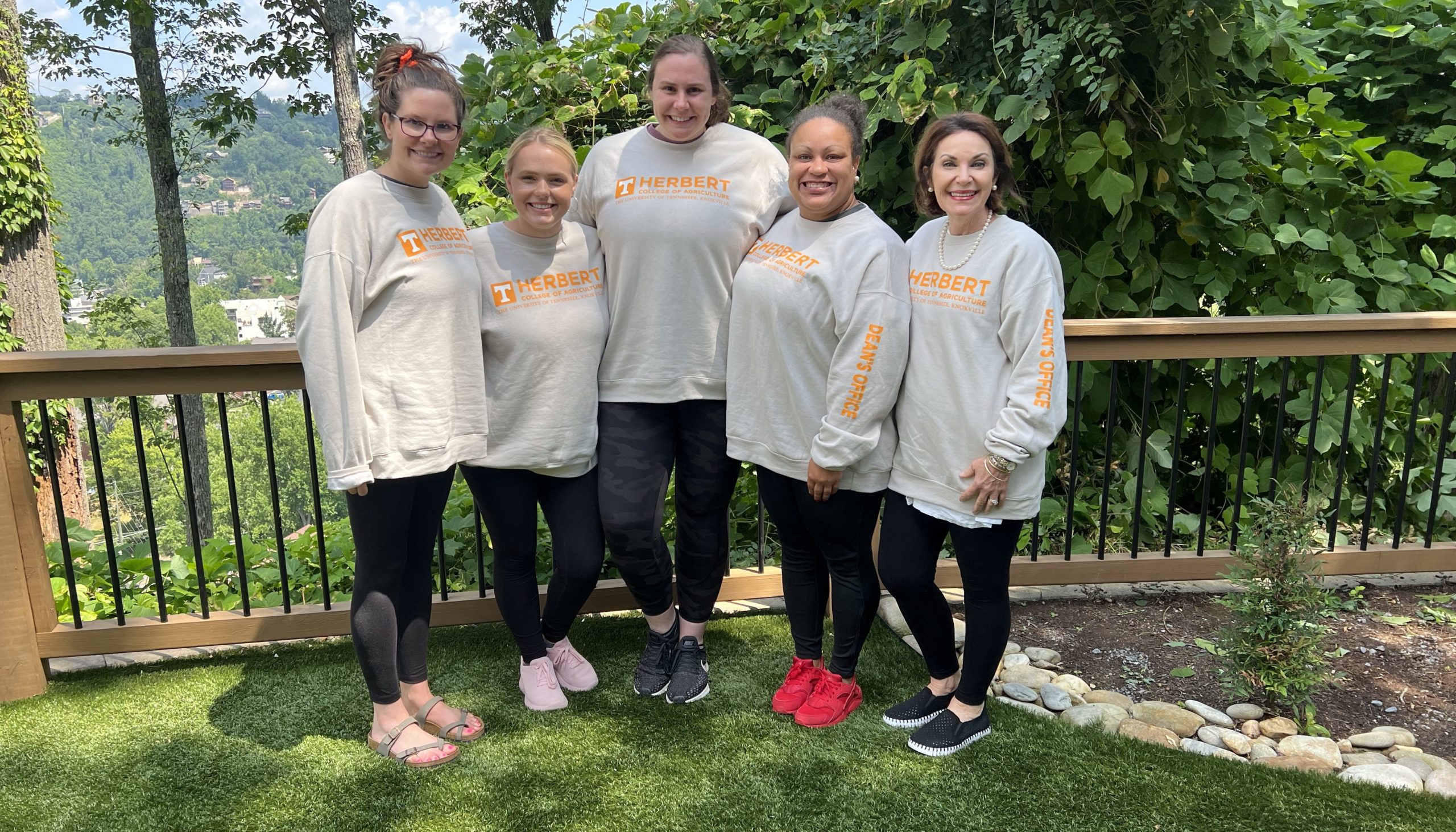 Log into MyUTK and click on the link or Navigate-Vol Academic Connect. At the bottom of your home page you will find your academic advisor listed.
Invest in Success
Frequently Asked Questions:
Additional Questions?
The Pendergrass Library specializes in serving students in agriculture majors.
Student services in Herbert is a decentralized model, each academic department acts as a student services office for students declared within the respective academic major or minor.
Reach out to one of the Following Record Specialists:
Animal Science: Denice Milligan
Agricultural Leadership, Education and Communication: Rebekah Ownby
Agricultural and Resource Economics: Dora Pratt
Entomology and Plant Pathology: Kevin Moulton
Biosystems Engineering and Environmental Soil Science: Lesia Rucker
Plant Sciences: Sandra Kitts
School of Natural Resources: Heather Inman
Are you an exploratory student (you have yet to choose a major) or a current Herbert student interested in changing your major? Follow the link to the new Discover Herbert site where you will learn about yourself, the majors offered in the Herbert College of Agriculture, and find assistance in choosing the major that best fits you!
If you need any assistance throughout this process, please email Amber Rayborn, Assistant Director of Advising and Student Success.