"Career readiness is the attainment and demonstration of requisite competencies that broadly prepare college graduates for a successful transition into the workplace."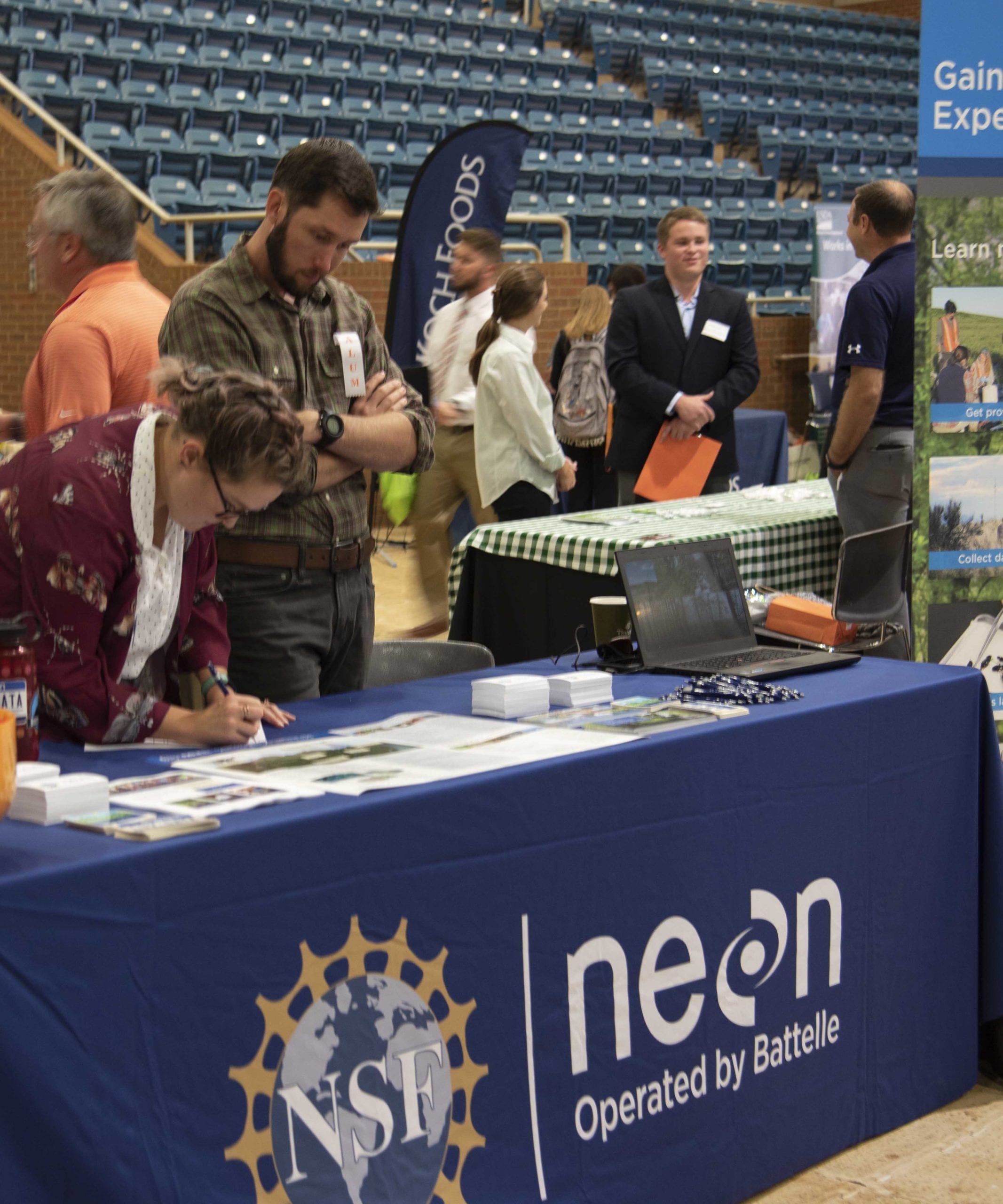 Activate or Access your HandShake Account
Expand content up
UT's online database for part-time, full-time, and internship positions. Register to participate in on-campus interviews and receive targeted email messages about special programs and opportunities.
"The Herbert College strives to assists all students along their personal career journey."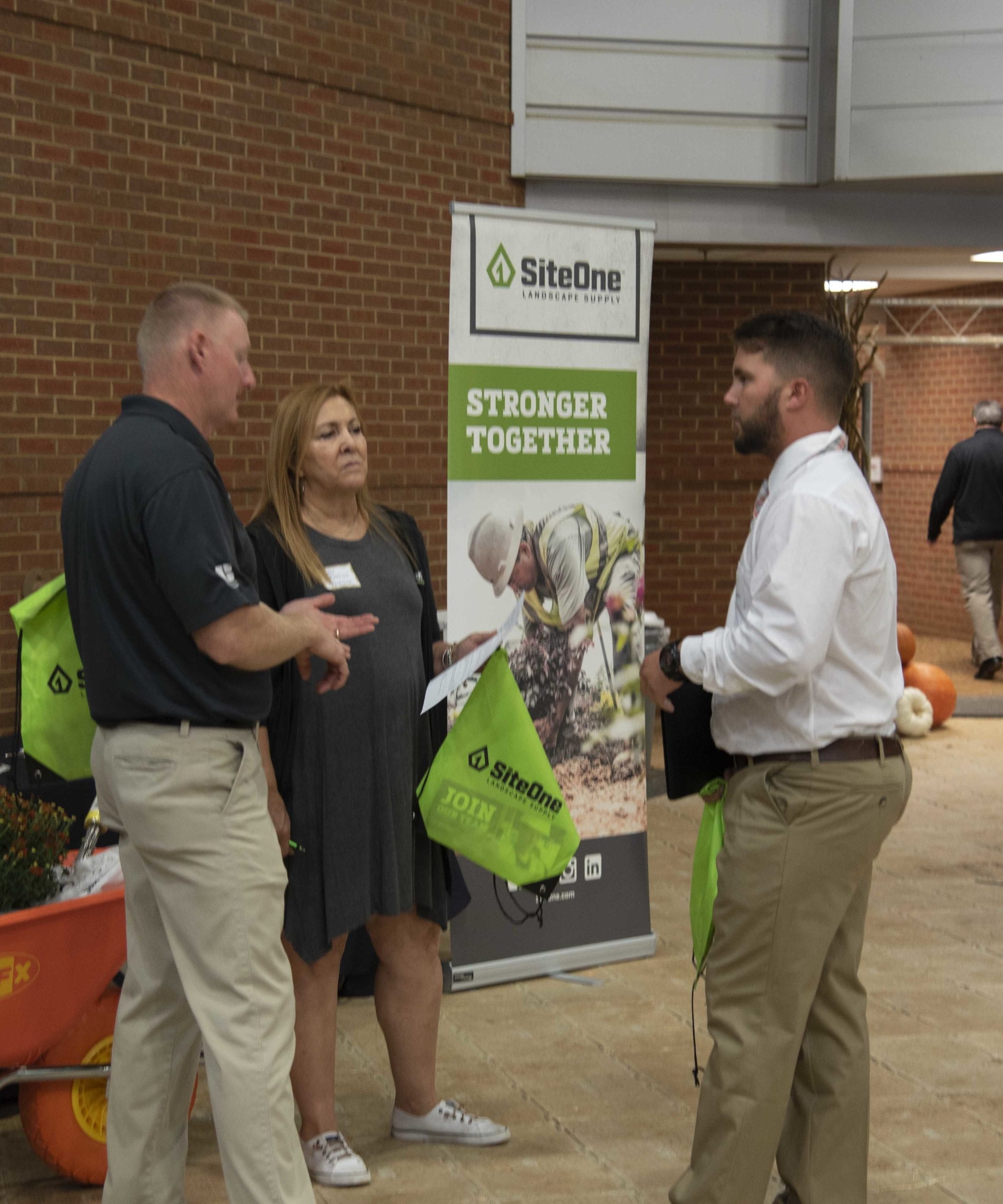 Meet with our Career Coach
Expand content up
Alexis meets with students to advise them on various career options, internship opportunities, and resources available to ensure student success.

SAVE THE DATE
Herbert College of Agriculture and Construction Science Career Fair
Wednesday, October 13th, 2021
10:30 a.m. – 3:30 p.m.
Thompson-Boling Arena


How should you prepare?
Create or update your resume."Drop In" with our Career Coach.


Herbert Career Fair Kick-Off Week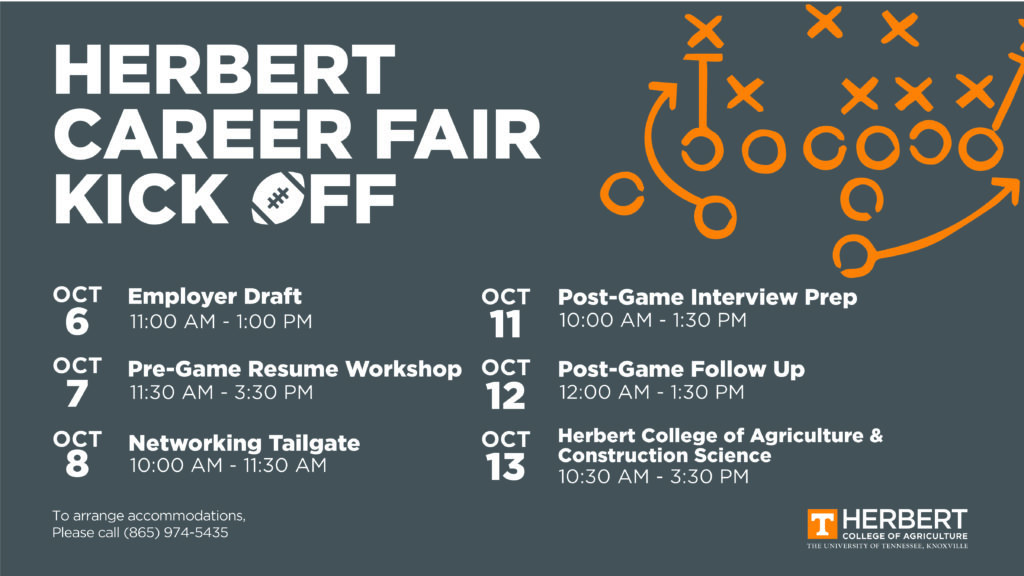 Click the links below to see the events in Handshake!
Employer Draft: Wednesday, October 6, 11 a.m.–1 p.m.
Pre-Game Resume Workshop: Thursday, October 7, 11:30 a.m.–3:30 p.m.
Networking Tailgate: Friday, October 8, 10 a.m.–11:30 a.m.
Post-Game Interview Prep: Monday, October 11, 10 a.m.–1:30 p.m.
Post-Game Follow Up: Tuesday, October 12, 12 p.m.–1:30 p.m.
Exploring Majors and Careers
Exploring majors and careers is a normal part of the student experience. Research, self-assessment and experience help students through the career decision-making process.