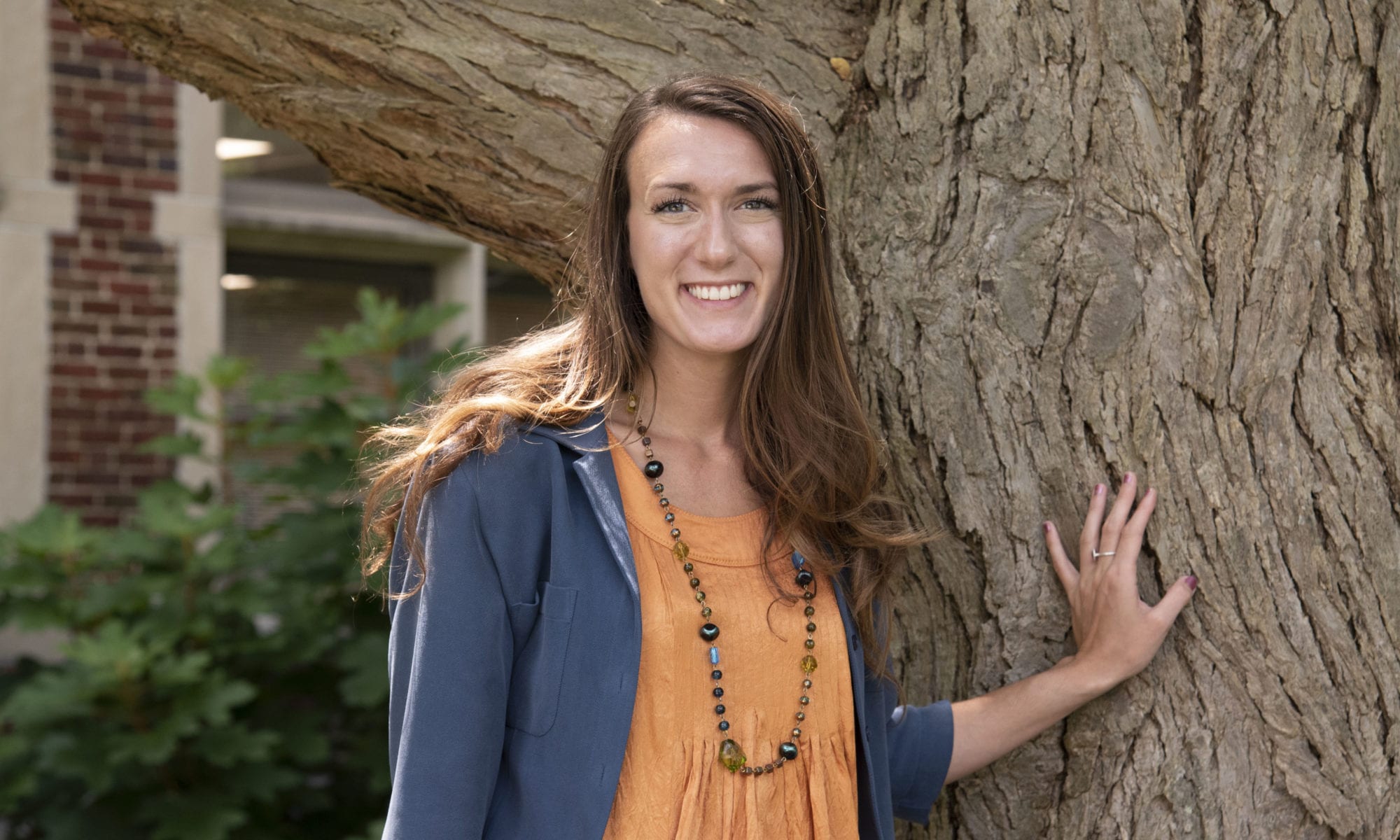 This month Herbert says a sad farewell to a dynamic member of the Dean's Staff. In the time she has served as communications and employer relations coordinator, Rebekah Wright has touched everyone in the College. Not only did Rebekah transform the ways we communicate and how, she grew our employee relations through recruitment and creating platforms and events that drew together companies, students, and faculty to identify internships and career opportunities. Rebekah also taught our Living Learning Community since Fall 2019, helping more than a hundred new students become familiar with college life and helping to ensure their success.
Rebekah tells me the favorite part of her work here was building relationships with people and finding ways to better support them. She achieved this in many ways. Ones that come immediately to mind are implementing Herbert Highlights and the Herbert Employer of the Day, developing our first communications strategic plan, and organizing this semester's virtual career fair.
I learned the very qualities that made Rebekah such an ideal fit with Herbert are what drew her to this new opportunity. She leaves us to serve as the human resource experience specialist for Legacy Box, a dynamic company in Chattanooga that is a leading digitizer of family memories. Legacy Box began as a startup by two Tennesseans working in their garage, and the company's leaders are committed to maintaining and growing a positive culture of shared values. Joining Legacy Box provides Rebekah an opportunity to draw upon her communication and human development skills as a leader in the organization. In that capacity, she will be ensuring each of the company's 250-member workforce feels valued and supported in realizing their goals to learn and advance.
It is worth noting that our former recruiter, Christie Banks, also entered human relations upon leaving Herbert, joining Chick-fil-A's corporate headquarters in Atlanta. Their shared career trajectory is of little surprise. When you think about it, university study is foremost about personal and professional development. Those are the ties that link us together and they are the values we share with companies that are dedicated to a positive culture and advancing their employees.
While it is with great reluctance we say goodbye to Rebekah, I am confident the values she invested in our College and her many achievements will serve as an excellent foundation for our own future growth and development as a Herbert family.

Caula Beyl,
Dean, Herbert College of Agriculture