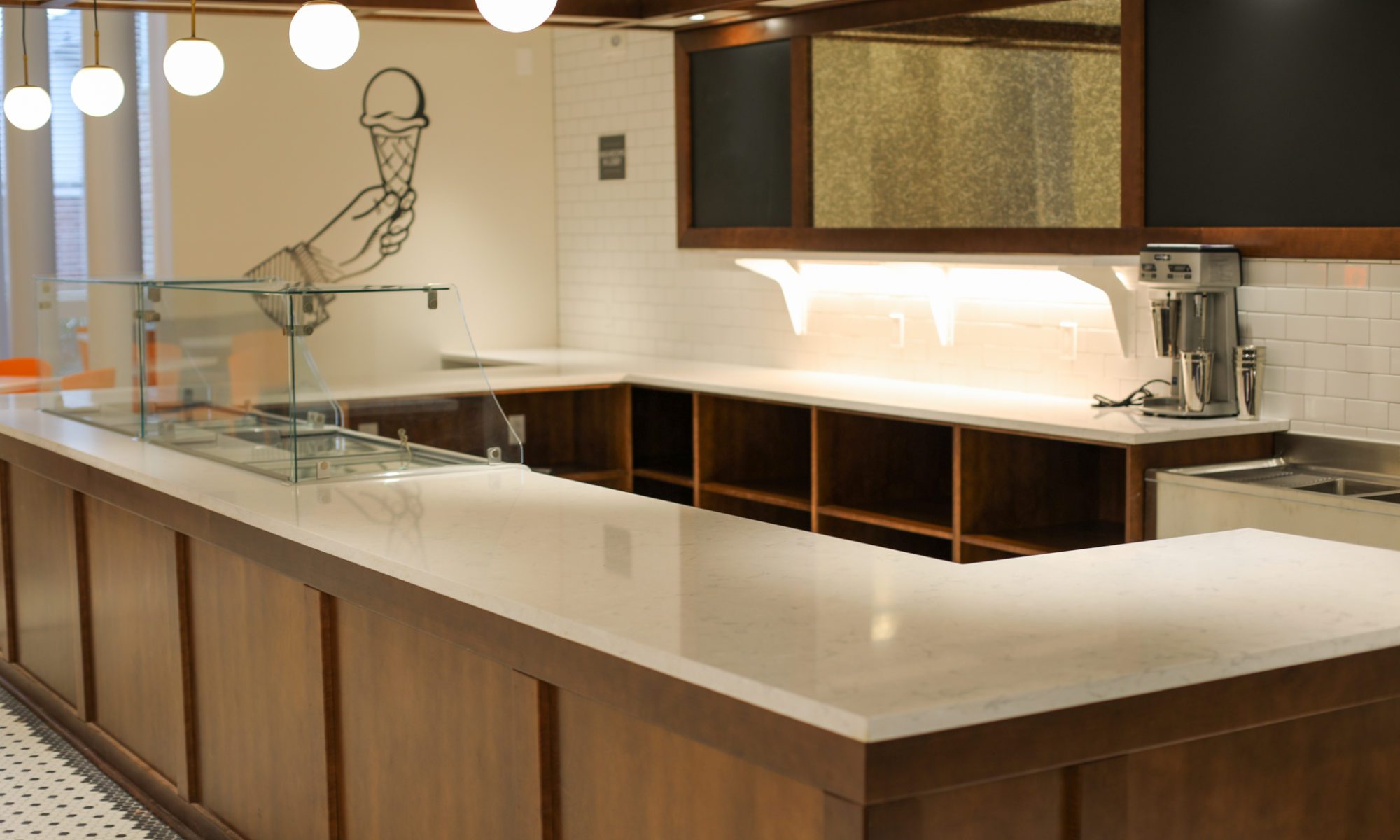 At the former Visitors Center on Neyland Drive, something sweet is beginning to take shape. The UT Creamery, whose history is almost as rich as its product, is getting closer to serving house-made ice cream.
Nathan Miller, Creamery manager, provides the following update:
"As we head into summer, excitement is building about the UT Creamery. The retail shop is almost complete with just a few finishing touches remaining. From the black and white tile floor to the vintage metal ceiling tiles, the look of a classic ice cream shop is moving closer to serving the faculty, staff, and students of UT.
"Across the street at the Food Science Building where our students will be making the ice cream, the production facility is about 60 percent complete. The walls and ceilings have been finished with the flooring and equipment almost ready to be installed. Students are working on developing different product flavors and undergoing scrutiny from our Food Science Sensory Lab to ensure only the highest quality product is served in the UT Creamery. This experiential learning program was developed for our UT students, and it is valuable in helping them gain the hands-on learning training needed to be better young professionals as they graduate and enter into the workforce."
More updates will be provided on the Creamery website as an opening date draws near.