April 2020 Herbert Chronicle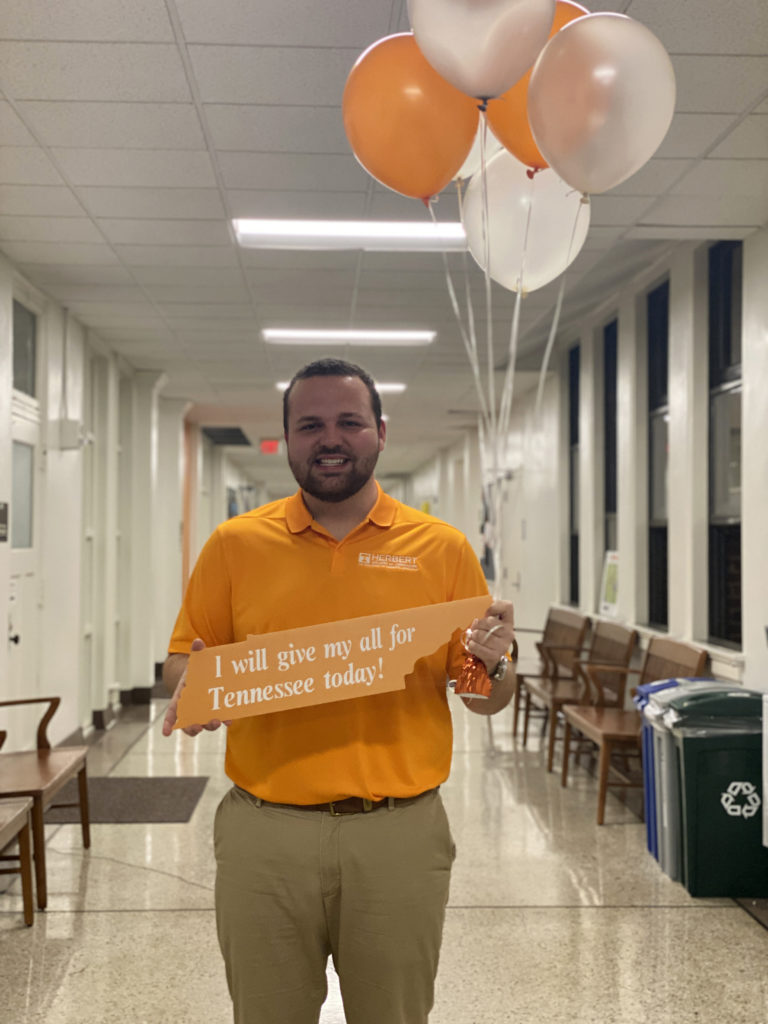 "One that beareth a torch shadoweth oneself to give light to others." –University of Tennessee's Torchbearer Creed
The Torchbearer's Creed was adopted more than fifty years ago and is represented on campus by the Torchbearer statue at Circle Park. This creed inspired the recognition given to outstanding students who relay the light of the torchbearer to others throughout the community: The Torchbearer Award. Each year, select University of Tennessee seniors are presented with this award, which is the highest student honor at UT.
John Calvin Bryant, UT Student Ambassador, Herbert Ambassador, and advocate for the future of agriculture, came to the Herbert College of Agriculture to pursue his passions relentlessly. John Calvin is a proven leader regarded by peers and faculty as the true definition of integrity and a role model to follow.
On March 10, John Calvin was surprised when UT Knoxville Chancellor Donde Plowman arrived and announced the recognition at a Herbert Ambassador meeting in Morgan Hall. As Plowman says, "His commitment to serving as a Herbert College of Agriculture Ambassador, extensive involvement with the FUTURE Postsecondary Education Program, and leadership in SGA are just a few of the many reasons why John Calvin deserves this honor." John Calvin shared why the award is so special to him.