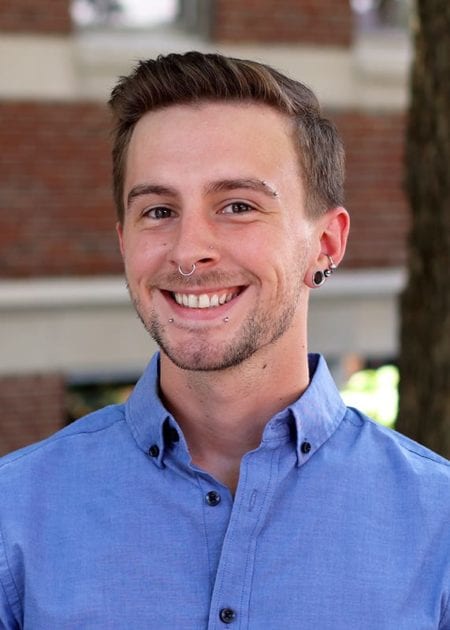 Jeremy comes to the Department of Animal Science with advising experience under his belt, serving as UT Knoxville's civil engineering advisor for the past one-and-a-half years. With a master of arts in global and sociocultural studies, he brings a wealth of knowledge, enthusiasm, and passion to this position.
Jeremy's advising philosophy has three major components. First, he believes that advising needs to be holistic. To help students find the best answers to their questions, it's necessary to consider the student as an individual: where they have been, where they want to go, and where they are in their academic journey at this moment. Second, the best advising occurs when students feel that they have an authentic relationship with their advisor—one founded on trust and the ability to be open about the challenges and strengths that make their academic experiences unique. Lastly, Jeremy believes that advisors need consistent engagement in professional development opportunities to remain equipped with new resources and advising best practices.
In addition to being passionate about helping and advising students, Jeremy is also excited to become part of the "Herbert family." He says he really knew this position was for him during his interview. "You get a real sense of love for the work that the college is doing and its greater impact on the world. I'm really looking forward to being part of that culture and supporting students as they become professionals in the animal science field."
Please help us welcome Jeremy as you "meet" him in Zoom meetings and around campus. And be sure to ask him about his new vinyl album collection, which, he reports, has quickly gotten out of hand.