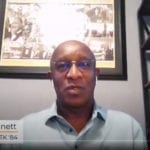 February is Black History Month: a time for us to reflect on the many great contributions that African Americans have made, and continue to make, in our country.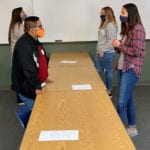 After fall 2020 semester finals, AgResearch and the Herbert College of Agriculture offered a mindfulness workshop specifically for our graduate students. With a goal to foster connection and manage stress, a small group of students gathered safely in person, with more attending online.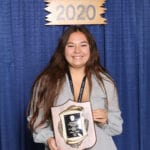 Thirteen college seniors were recognized as All-Americans at the 115th National Collegiate Livestock Judging Contest Awards Ceremony at the North American Livestock Exposition in Louisville, Kentucky. This is the 21st year that…
This event was a huge success for our Herbert College MANRRS chapter.
Learn about two Herbert standouts—an undergraduate and a master's student—being honored this semester with top awards in their fields.
Shifting to a virtual world has been no easy feat, but our Herbert faculty, staff, and students are resilient. Cooperation, determination, and innovation have been key in finding creative ways to connect with both prospective and current students.
Delaney Rostad has spent more than half of her life competing horses and working within the equestrian industry. After completing a successful six years of personal riding experiences in 4-H…
The Herbert College of Agriculture Announces the 2020 Class of Farm Credit Scholars.